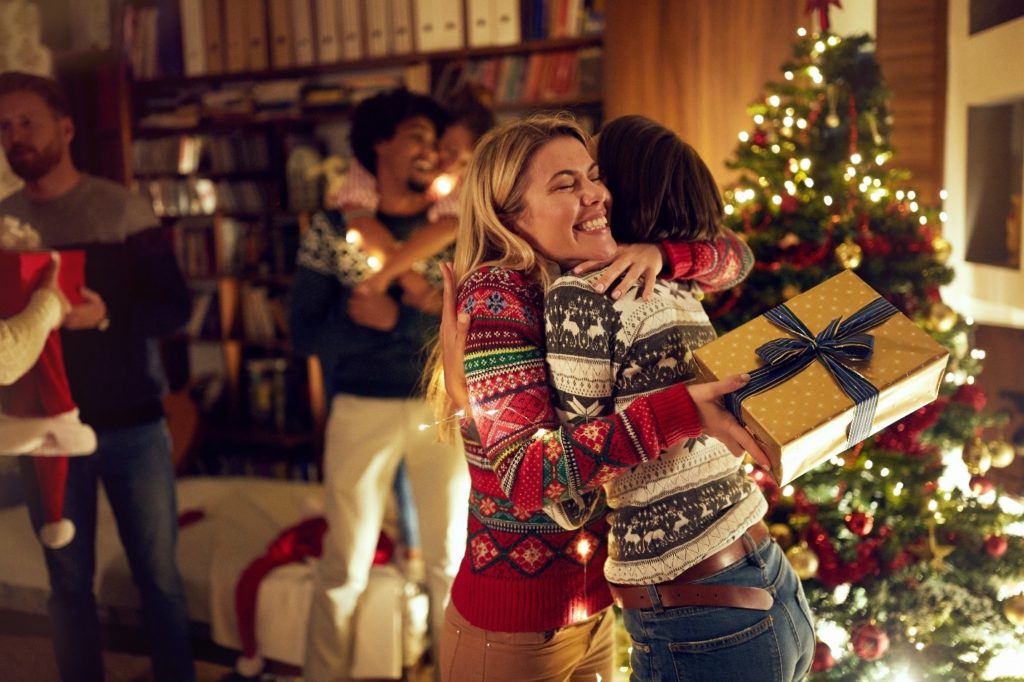 Twinkly lights are up, festive music is in the air, all the stores are packed – it must be the holiday season! While this time of year is certainly wonderful, a more hectic schedule can cause your Invisalign treatment to fall to the wayside. Fortunately, with the right best practices in place, you can enjoy all of the seasonal festivities to the fullest without derailing your treatment timeline. To learn more, just keep reading.
#1. Aim for Wearing Your Aligners 22 Hours a Day
Invisalign's removable trays are one of the biggest draws. After all, that means no lengthy dietary restrictions – pecan pie, stuffing, and candy canes are all on the table! However, it's important not to get in the habit of taking them out too often. To effectively move your teeth into their new and improved positions, the aligners must be worn for 20 to 22 hours a day. So, you should only remove them to brush, eat, and drink anything other than water.
#2. Keep Your Storage Case Close By
When you do take your aligners out, whether it's to enjoy a warm peppermint mocha or indulge in a slice of homemade apple pie, don't leave your aligners on the counter or wrap them up in a napkin. Instead, rinse them off with cold water and place them in their designated storage case. This will prevent them from accidentally getting thrown away or misplaced in the hustle and bustle.
#3. Brush and Floss After Each Meal
Remember, your Invisalign trays won't protect you from cavities. In fact, if you don't brush and floss after each meal and snack, then the aligners will hold the remaining food particles against your teeth, potentially increasing your risk of tooth decay. To avoid that, keep a to-go dental kit with you at all times.
#4. Make Time to Clean Your Aligners
If neglected, your aligners can quickly become home to food particles, bacteria, plaque, and other debris. Not only can this negatively affect your oral health, but it can also cause them to discolor, making them no longer discreet. So, make sure to rinse them frequently throughout the day and brush them with the right cleaning products each evening.
#5. Prioritize Your Check-in Appointments
From Friendsgivings and holiday parties to vacations and time with family, your calendar during the holiday season may be overflowing with to-dos. Just make sure your check-in appointments with your dentist are on your schedule too! These visits are crucial to monitoring your progress and staying on track with your treatment timeline.
The holidays really are the most wonderful time of the year, and your Invisalign won't get in the way! With the above tips, you can enjoy all the seasonal festivities to the fullest.
About the Author
For nearly a decade now, Dr. Milad Rabban has dedicated her days to helping her patients achieve their dream smiles. She earned her dental doctorate from the University of Detroit Mercy and has since taken advanced courses in dental implants, cosmetic dentistry, and more! If you have a question about navigating the holiday season with Invisalign or would like to schedule an appointment, visit her website or call 586-416-1444.