Restorative Dentistry – Clinton Township, MI
We Provide Effective Repair for Hurting Teeth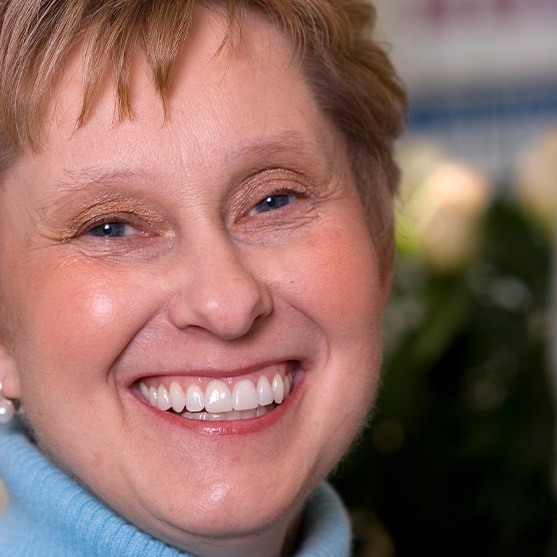 Even if you diligently maintain your smile, your teeth will likely still need some extra help. Whether from decay or an injury, most people at some point have a tooth or two requiring restorative treatment. Dr. Milad Rabban and our team at Clinton Township Family Dental can provide the advanced restorative dentistry in Clinton Township, MI you need to get your healthy, strong, and beautiful smile back after damage. Do you have teeth that could use some repair? Don't wait to give our team a call and schedule your appointment.
Why Choose Clinton Township Family Dental for Restorative Dentistry?
High-Quality Restorations
Dentist with Years of Experience
Dental Emergencies Welcome
Tooth-Colored Fillings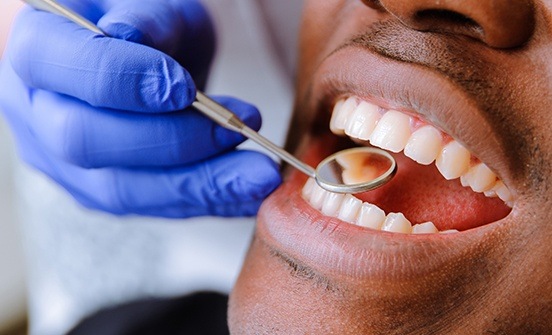 Minor cavities can be resolved using a flexible filling material. Unlike amalgam, composite resin can be colored to match tooth enamel, allowing it to blend in. In fact, others looking at your smile will likely not be able to tell that you ever had a cavity there in the first place. Not only are tooth-colored fillings more aesthetically pleasing, but they also provide better long-term protection for your tooth than old-fashioned amalgam fillings.
Learn About Tooth Colored Fillings
Dental Crowns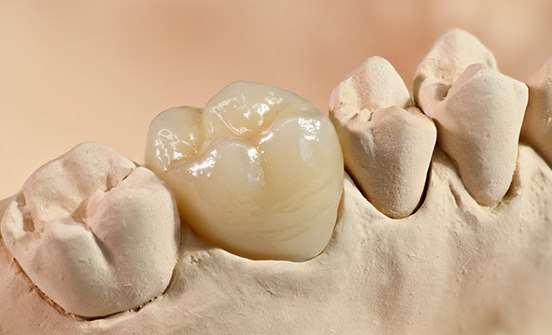 Sometimes, tooth-colored fillings do not provide enough support to fix a hurting tooth. More extensive damage from decay or an injury may require a more advanced restoration—that's where dental crowns come in. Made from realistic porcelain, dental crowns replace the visible portion of the damaged tooth, bringing back its original appearance and function. In fact, they are so natural looking that you may even forget which tooth has the crown on it!
Dental Bridges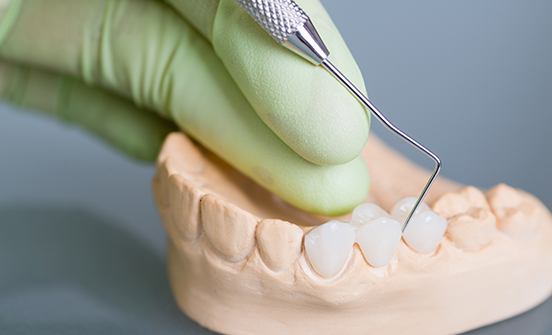 If you are missing one to three teeth in a row, you don't have to live with a gap in your smile. A dental bridge is a restoration that fuses dental crowns together with the outside crowns hollowed out to attach to the teeth that surround the missing ones. It helps to keep the remaining teeth in proper alignment and allows you to regain use of missing teeth while restoring your smile's full beauty.
Dentures & Partial Dentures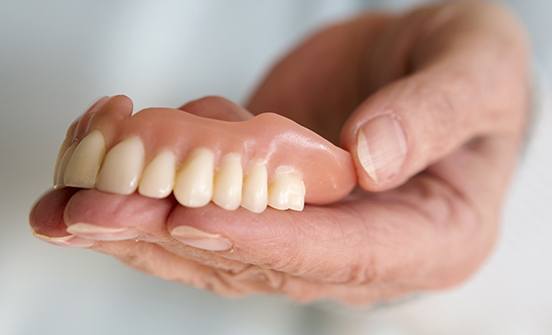 Even those who are missing multiple teeth throughout their mouth or all their teeth can and should have a smile they're proud of. We can provide you with a partial or full denture that looks completely natural and fits well because of advancements in technology and materials. With a denture customized to meet your needs, you can smile with more confidence in social or professional situations again.
Learn About Dentures & Partial Dentures
Full Mouth Reconstruction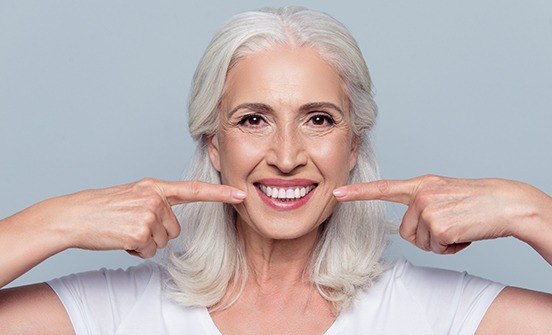 No matter what has happened to your teeth in the past, we can provide the care needed to give you a strong, radiant smile. Dr. Rabban is experienced in full-mouth reconstructions, which means that anyone can recover from complex dental issues and end up with teeth they're happy to show off. To learn how she could help you and your smile, schedule a consultation with Clinton Township Family Dental today!