Dental Technology – Clinton Township, MI
Advanced, Innovative Care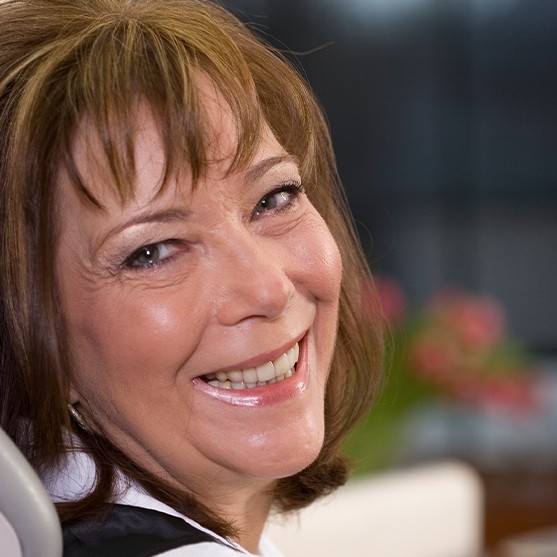 As technology has improved over the years, our lives have become easier and more efficient in many ways, but it can be challenging to stay up-to-date. In the world of dental innovation, our dental office remains on the cutting edge of modern technology. Our dental office is equipped with some of the most advanced technology to make your entire experience more productive and more comfortable. To learn more about the amazing devices we use, just keep reading the information below.
Intraoral Camera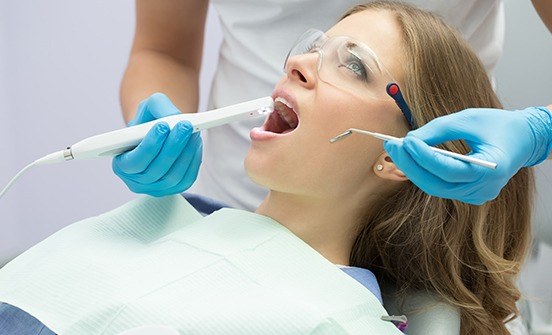 The inside of your mouth is a small area, and it can be difficult to get a clear view of certain spots, particularly in the back. An intraoral camera gives us another perspective so that we can more accurately identify and diagnose problems. Plus, this technology allows us to show you the issues we see. With more information and better explanations, you can make more confident decisions about your oral healthcare.
Digital X-Rays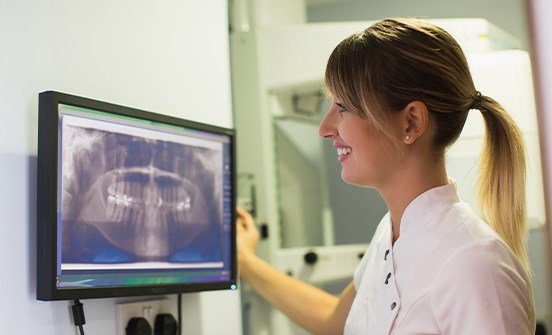 In order to perform a thorough checkup, we need to see what's going on below the surface. That's where X-rays come in and show infections or deep decay that may not be apparent to the naked eye. Plus, with our digital technology, the X-rays expose you to far less radiation and are basically ready for review instantaneously, saving you time. Also, we don't have to use harsh chemicals to develop the images, helping the environment.
Soft Tissue Laser Dentistry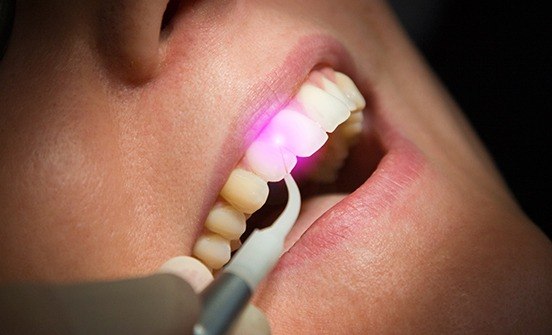 Your teeth aren't the only important part of your smile that could need treatment. Sometimes, as in the case of treating gum disease, the gum tissue needs to be addressed. In the past and at some dental offices still today, these procedures require using a scalpel and sutures. However, we use a soft tissue laser to more precisely target bacteria and infected areas—all while causing little to no bleeding or discomfort for the patient.
Cavity Detection System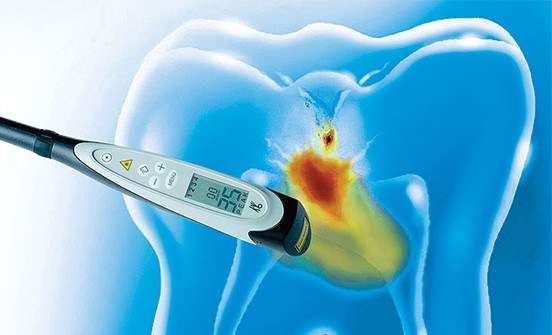 When cavities are just beginning to develop, they can be difficult to spot, even for a seasoned expert. To help us catch cavities as early as possible, we use our CariVu cavity detection system.
This device illuminates areas where decay has started to form, allowing us to stop the cavity before it has the chance to cause any damage or pain to your tooth. That way, you're able to keep your natural tooth structure for as long as possible.
iTero Scanner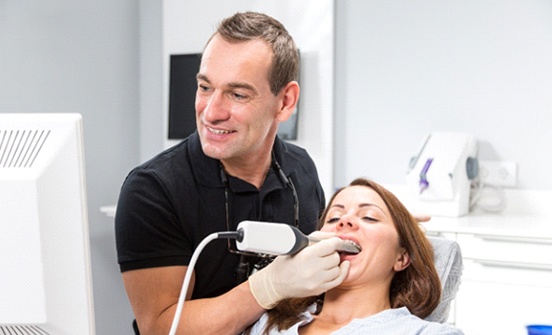 Are you tired of having to bite into gray, goopy impression material just to receive your clear aligners, mouthguard, or personalized crown? With the help of iTero, that's a thing of the past. Instead, we use a small, handheld scanner to capture highly detailed 3D images of your smile. This model is used as a blueprint for your future aligners from Invisalign, but can also be used for other purposes if needed.