Teeth Whitening – Clinton Township, MI
Brighten Your Teeth
with Proven Solutions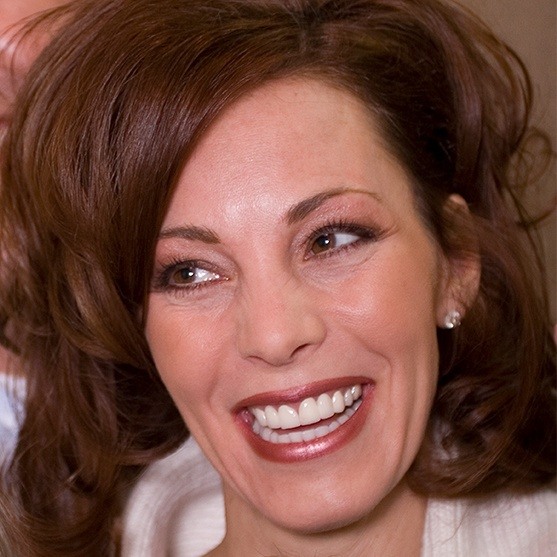 Numerous studies have proven that having an attractive smile can be very advantageous socially and professionally. In one case, research subjects were shown pictures of a variety of men and women. Those with white and bright smiles were not only considered happier and friendlier but also smarter and more successful. So if that's what a white smile does in a picture, just imagine what it can do for you! Call to learn more about teeth whitening in Clinton Township, MI.
Why Choose Clinton Township Dental for Teeth Whitening?
At-Home Whitening for Your Convenience
In-Office Whitening for Fast Results
Up to 8 Shades Whiter Smile
Staining and Discoloration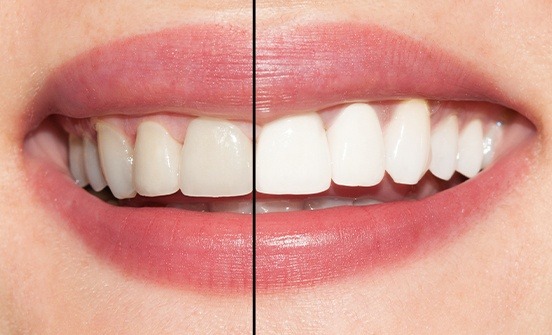 Tooth staining and discoloration happen for a variety of reasons. Some are out of your control, while others are dependent on habits and lifestyle.
For example, genetics dictate many of your physical characteristics and traits. One of those is the color of your teeth, which usually has a slight undertone of yellow, brown, or gray. As the years go by, this shading becomes more pronounced, because the outer layer of enamel tends to thin. This is one reason for tooth discoloration that you simply cannot control.
One reason that is difficult but not impossible to control is the foods and beverages you eat every day. Think about what you may eat and drink regularly. Do you enjoy a cup of coffee or tea in the morning? These are both prime culprits for staining teeth.
Then, lunch may include spaghetti, tomato sauce, and a salad with balsamic dressing or perhaps sushi and soy sauce. If you were going out in the evening, then perhaps you'd like to order a glass of red wine. After a while, all of these stain-causing ingredients take a toll on the color of your smile.
Finally, tooth injury can contribute to the discoloration of teeth. Micro-cracks in tooth enamel trap particles of food that stain your teeth. Similarly, breaks and bruxism (teeth grinding and clenching) can lead to discoloration, too. Luckily, there is something you can do to reverse the yellowing trend, so your smile looks white and bright once again.
Why choose Kör Whitening?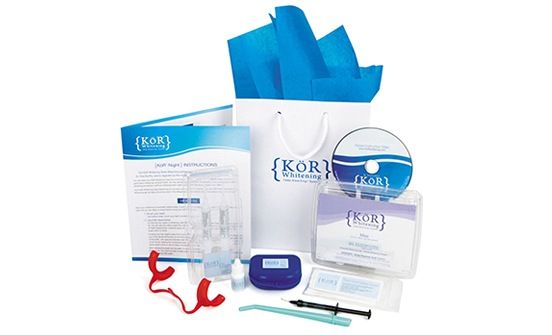 Professional teeth whitening is a safe and effective way to restore the color of your teeth. Your cosmetic dentist in Clinton Township offers Kör Whitening. This in-office treatment will leave your smile looking significantly whiter and brighter after a single treatment.
The proprietary Kör system keeps the active bleaching ingredients in separate cartridges until they are applied to your teeth. In this way, you know you're getting the strongest and freshest whitening solution. With other systems, especially those offered over-the-counter, you never know if the ingredients are stale. In addition, Kör whitening cartridges are kept continuously refrigerated to ensure freshness.