Teeth Whitening – Clinton Township, MI
Brighten Your Teeth with Proven Solutions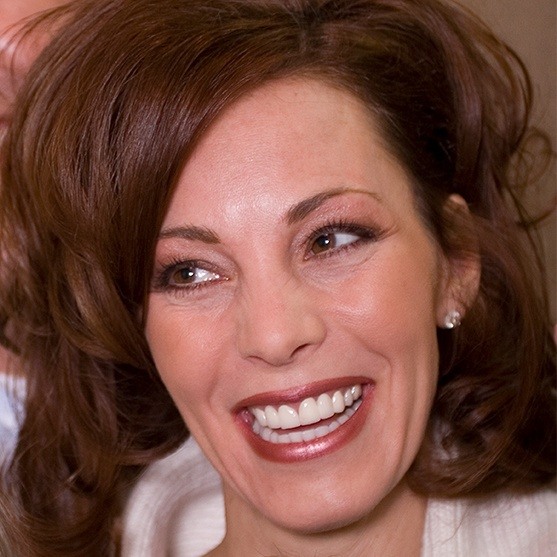 Numerous studies have proven that an attractive smile can be very advantageous socially and professionally. In one case, research subjects were shown pictures of a variety of men and women. Those with white and bright smiles were not only considered happier and friendlier but also smarter and more successful. If that's what a white smile does in a picture, just imagine what it can do for you! To learn more about teeth whitening in Clinton Township, continue reading or give our office a call today !
Why Choose Clinton Township Dental for Teeth Whitening?
At-Home Whitening for Your Convenience
In-Office Whitening for Fast Results
Up to 8 Shades Whiter Smile
Who is a Good Candidate for Teeth Whitening?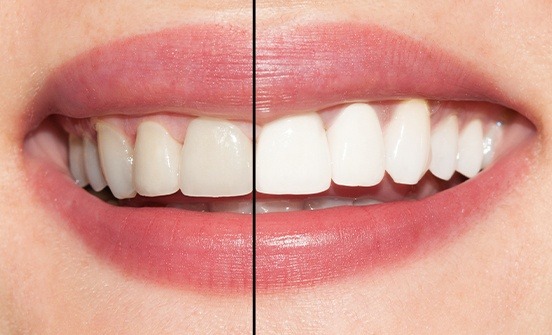 Tooth staining and discoloration happen for a variety of reasons. Some are out of your control, while others are dependent on habits and lifestyle. The good news is that most people with staining or discoloration are eligible for professional teeth whitening in Clinton Township.
Of course, the only way to know for sure whether or not you're a good candidate is by attending a consultation with Dr. Rabban. She'll assess your oral health, review your gum health, and inquire about your goals. Using her findings, she'll create a custom treatment plan to ensure you get the smile you want.
How Does Teeth Whitening Work?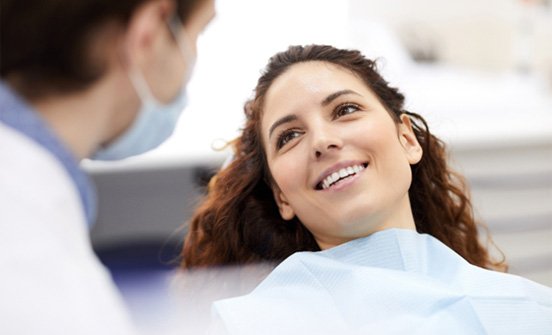 During your initial appointment, Dr. Rabban will explain your available whitening options. While all our services are capable of producing the same beautiful results, the timeline for each one is slightly different. Let's take a look at how each one works:
Take-Home Teeth Whitening
Would you rather brighten your smile from the comfort of your home? If so, you may want to consider a take-home whitening kit. Dr. Rabban will provide you with custom trays and a powerful whitening gel for your treatment. After wearing them for a predetermined amount of time every day for two weeks, you'll have a noticeably whiter set of teeth!
Kör In-Office Teeth Whitening
Kör in-office whitening treatment will leave your smile looking significantly whiter and brighter after a single treatment. The proprietary Kör system keeps the active bleaching ingredients in separate cartridges until they are applied to your teeth. In this way, you know you're getting the strongest and freshest whitening solution. With other systems, especially those offered over-the-counter, you never know if the ingredients are stale. In addition, Kör whitening cartridges are kept continuously refrigerated to ensure freshness.
ZOOM! In-Office Teeth Whitening
This option involves a bleaching process that uses a gel and specialized lamp to remove discoloration from your teeth. The UV light and specially formulated whitening gel are designed to remove even the most stubborn stains. In as little as one hour, your pearly whites can be up to ten shades brighter!
Tips for Maintaining Your Brighter Smile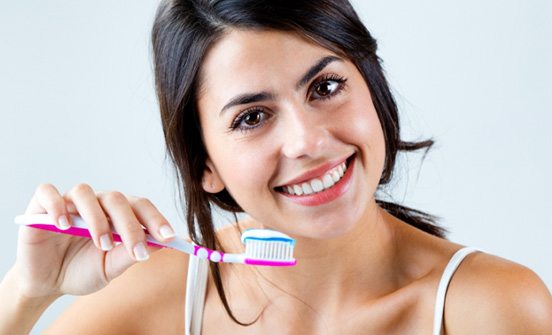 Once your smile looks exactly how you envisioned, you're going to want to maintain your results! Here are a few steps you can take to keep your teeth looking their very best:
Reduce your consumption of dark-colored foods and drinks (i.e., soda, coffee, tea, red wine, curry, soy sauce)
Practice good oral hygiene (i.e., brush your teeth twice a day, floss daily, rinse every day with an ADA-approved mouthwash)
Visit your cosmetic dentist regularly for checkups and cleanings
Avoid poor dental habits (i.e., smoking, biting your fingernails, using your teeth as tools)