Invisalign – Clinton Township, MI
The Clear Solution
for Perfectly Aligned Teeth
Recent studies show that an attractive smile can improve your self-esteem, which translates into personal, social, and professional confidence. A bright, healthy smile makes others view you as friendlier, more successful, and intelligent. On the other hand, crooked, misaligned teeth can cause health problems such as headaches, jaw pain, and plaque build-up, which contributes to gum disease. Invisalign in Clinton Township, MI can deliver straight, healthy smiles you'll be proud to share.
Why Choose Clinton Township Dental for Invisalign?
Faster Results Than Traditional Braces
More Comfortable Treatment
Dentist with Advanced Invisalign Training
What is Invisalign®?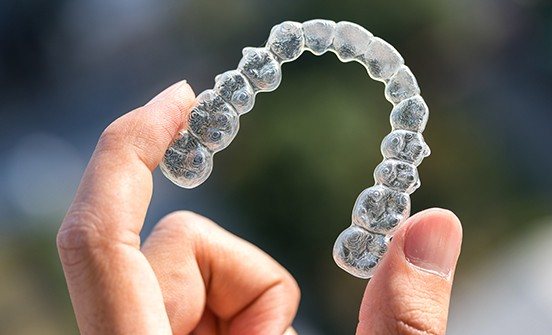 If the thought of wearing braces is holding you back from the smile you have always dreamed of, Invisalign® may be the best solution. As a certified Invisalign® dentist, Dr. Rabban can straighten your teeth without using metal brackets and wires. You see, Invisalign® aligners are a series of clear, custom-fitting, removable braces. Simply wear your prescribed aligner for about two weeks, visit Dr. Rabban for a case assessment, and move to the next aligner in your series. Total treatment time varies, but it usually lasts six to 18 months.
Indications for Invisalign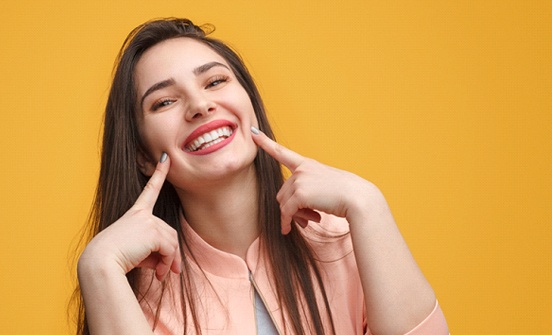 At first, Invisalign may seem like a cosmetic treatment, but upon closer inspection, you quickly see that it also offers oral health benefits. Having a straight, perfectly aligned smile is important to keep it strong in the long term. But what kinds of problems can Invisalign in Atlanta resolve? Plenty! Basically, it can address nearly all the same issues that traditional braces can, except some severe cases. Read about the indications for this treatment below.
Read More
Crowded Teeth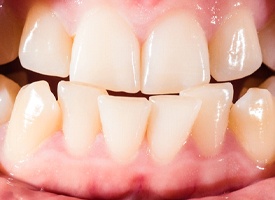 When teeth overlap with each other, they create little areas where the bristles of your toothbrush can't easily reach. In this case, even flossing can be limited in cleaning these pockets. As a result, cavity- and infection-causing bacteria can hide and lead to problems later on. Invisalign clear aligners can give your teeth the right amount of spacing, so there are fewer nooks for bacteria to accumulate. By creating more room for your teeth, Invisalign enables you to brush and floss more effectively, protecting your smile in the long term.
Spaces Between Teeth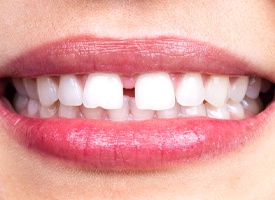 The gaps between your teeth may seem to be a purely cosmetic issue at first glance, but they can make it much more difficult to keep your smile healthy. These spaces are perfect for bits of food to become stuck or for plaque to build up, leading to gum disease or cavities. Closing up extra spaces reduces your risk of these oral health problems. With Invisalign, teeth can be gently brought closer together for a more uniform look.
Bite Alignment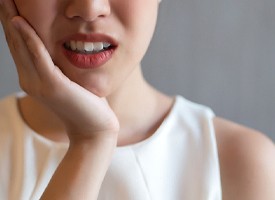 The way your upper and lower teeth match up matters. Your bite alignment can determine how well you bite and chew your food, which is the first step in your digestive system. Having a bad bite can also give you jaw pain and put excessive wear on certain teeth faster than others, meaning you will likely have more restorative work to do in the future. When an open bite, overbite, underbite, or cross bite is treated with Invisalign, you can preserve as much enamel as possible and allow your teeth to break down food into smaller bits, making it easier for your digestive system to create energy for your body from your food.
How does Invisalign® work?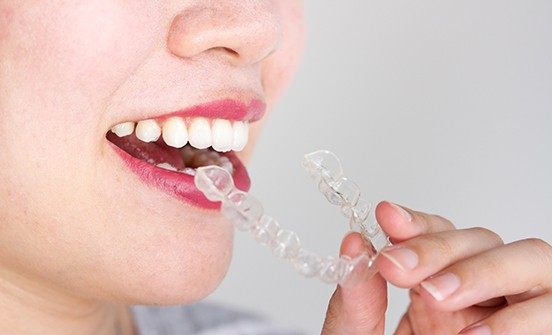 Invisalign® is the invisible way to straighten your teeth without metal braces. Dr. Rabban will use an iTero scanner with digital 3D imaging technology to design a series of custom aligners that progressively reposition teeth into proper alignment. Remove your aligner to eat, drink, brush, and floss - or for special occasions. As you replace each aligner with the next in the series, your teeth will move, gradually, each week, until they reach their final alignment as prescribed. Once the treatment is finished, you'll be smiling with confidence!
Why would I want Invisalign® instead of metal braces?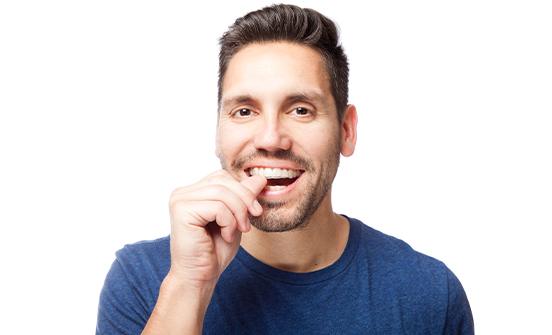 Invisalign® is inconspicuous! Only you and Dr. Rabban have to know that you're wearing braces. In addition to the aesthetic benefit, metal-free, band-free Invisalign® is more comfortable than traditional braces and requires no adjustment visits. Image-conscious teens and adults are ideal candidates for Invisalign®!
What do the aligners look like?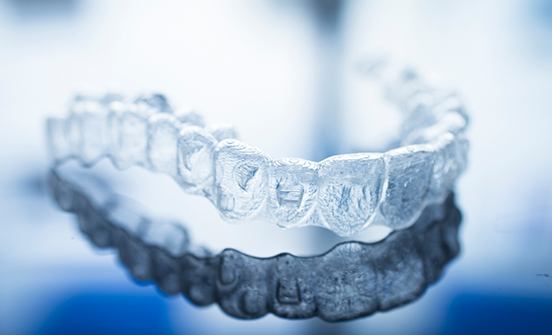 Invisalign® aligners are made of a clear, strong, medical-grade acrylic. They look similar to clear teeth-whitening trays.
What happens after Invisalign® treatment to prevent my teeth from moving again?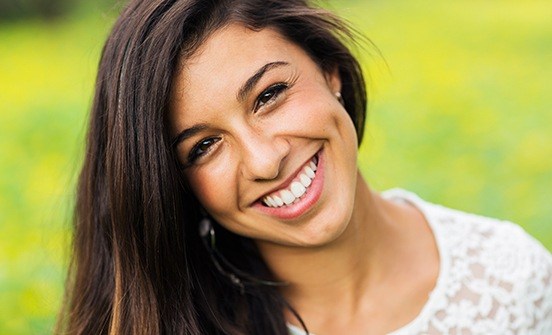 Every patient is different and outcomes vary. After treatment, our team will go over your individual expectations with you. Some patients may need a positioner or conventional retainer, while others need a clear plastic retainer to maintain proper teeth position.
Understanding the Cost of Invisalign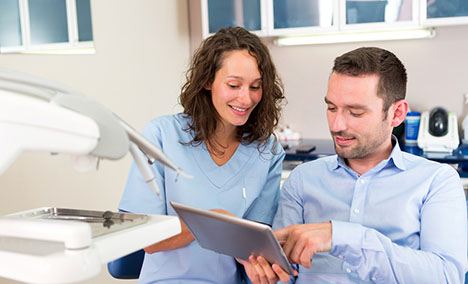 Are you interested in Invisalign, but want to learn more about the cost before committing to treatment? That's completely normal! The one hang-up is that there isn't a flat fee for the clear aligners. After all, each smile is unique, so each treatment plan is custom-made to match. Don't get discouraged though; there are some factors that play a role in the price across the board. Keep reading to learn what they are!
Read More
Factors that Affect the Cost of Invisalign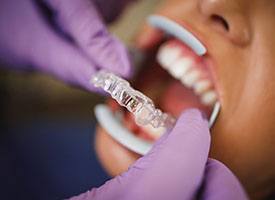 The cost of Invisalign will be determined at your initial consultation. During your exam, our Invisalign dentist in Clinton Township will create an estimate based on factors like:
How many aligners are needed to align your teeth
Whether you're straightening one arch or both
Whether extra accessories, like elastics, are needed
Once you begin treatment, another important cost-related factor to consider is compliance. For example, if you neglect to wear your aligners for 20-22 hours a day, misplace them frequently, or skip your check-in appointments, then you will fall off-track, requiring more time and money to be spent on treatment.
Invisalign vs. Smile Direct Club™: Which Costs More?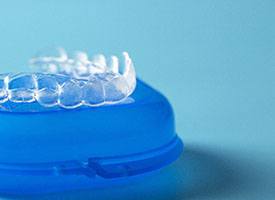 With a $2,000 price tag, Smile Direct Club™ does cost less than Invisalign in Clinton Township. However, cheaper isn't always better. To start, DIY clear aligner companies use cheaper plastic and at-home impressions that leave room for error. Furthermore, there are countless cases of patients experiencing worse alignment from DIY orthodontics and professional organizations, like the American Dental Association, have continually warned the public about the dangers. Invisalign, on the other hand, can cost anywhere from $3,000 to $8,000, but they are reliable, safe, and high in quality.
Does Dental Insurance Cover Invisalign?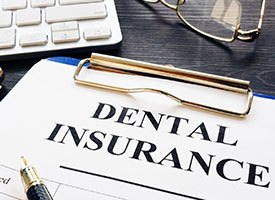 Sometimes! While some dental plans only cover preventive and restorative care, others include a once-in-a-lifetime benefit specifically for orthodontics. If you are unsure if you have any available coverage, don't hesitate to get in touch! We are proud to welcome dental insurance and are even in-network with Delta Dental Premier.
Options for Making Invisalign Affordable
Are you uninsured? Does your dental plan not include orthodontic coverage? That's okay! There are other ways to make your care more affordable. To start, we offer periodic specials, like $500 off Invisalign. Secondly, we happily accept CareCredit, a trusted third-party financier. As a result, the cost of Invisalign in Clinton Township can fit into nearly every budget. To learn more about your financial options, don't hesitate to reach out.
Invisalign® FAQs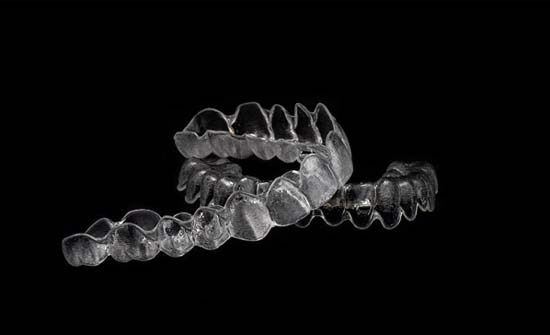 Invisalign® is very different from traditional braces, so even if you've had orthodontic work done in the past, you probably have a few questions about how the process works or what you can expect. We have gathered some of the most common questions we've received about Invisalign® and answered them below. If you aren't able to find what you're looking for here, please contact your dental team at Clinton Township Family Dental; we're always excited for the opportunity to help our patients learn more about our services!
Read More
Will It Hurt to Get Invisalign®?
Since there are no sharp metal wires or brackets, many patients find Invisalign® to be much more comfortable than metal braces. There will be some soreness whenever you start wearing a new set of aligners, which is to be expected as a certain level of pressure is needed to move the teeth. You can manage any Invisalign®-related discomfort with ice packs or over-the-counter pain relievers. The soreness should fade after a short amount of time once your mouth has had a chance to adjust to the sensations that your aligner causes.
What Will I Be Able to Eat During Invisalign® Treatment?
Invisalign® does not require you to change your diet or give up certain foods. While braces are firmly attached to your teeth, aligners can be removed during meals or when eating snacks. You can eat and drink anything you like without worrying about the effect it might have on your orthodontic appliance. It may be a good idea to limit the amount of time you spend snacking, however, as you need to wear your Invisalign® aligners for a certain amount of time each day to keep your treatment on track.
Will Invisalign® Changes the Way I Talk?
Invisalign® aligners cover different areas of your mouth, and that includes the parts that are normally used to make certain sounds when talking. This can cause you to develop a slight lisp when treatment begins. Such a change is only temporary and should fade on its own after a few weeks. You can help your mouth adjust to the presence of aligners by reading aloud. It can also help to repeat particularly troublesome words like "Mississippi" and "sixty" so that your tongue can "relearn" the movements it needs to make faster.
What If I've Worn Braces Before?
Even if you've previously worn braces to straighten your smile, your teeth could still change position again as time passes, especially if you don't wear a retainer. The good news is that when it comes to Invisalign®, it doesn't matter whether you've previously worn braces or not; it remains a reliable way to straighten crooked teeth and correct certain bite problems. Of course, each case is different, so we'll first need to examine your teeth and evaluate the situation to make sure that Invisalign® really is the best way to get the results that you want.