Invisalign – Clinton Township, MI
The Clear Solution
for Perfectly Aligned Teeth
Recent studies show that an attractive smile can improve your self-esteem, which translates into personal, social, and professional confidence. A bright, healthy smile makes others view you as friendlier, more successful, and intelligent. On the other hand, crooked, misaligned teeth can cause health problems such as headaches, jaw pain, and plaque build-up, which contributes to gum disease. Invisalign in Clinton Township, MI can deliver straight, healthy smiles you'll be proud to share.
Why Choose Clinton Township Dental for Invisalign?
Faster Results Than Traditional Braces
More Comfortable Treatment
Dentist with Advanced Invisalign Training
What is Invisalign®?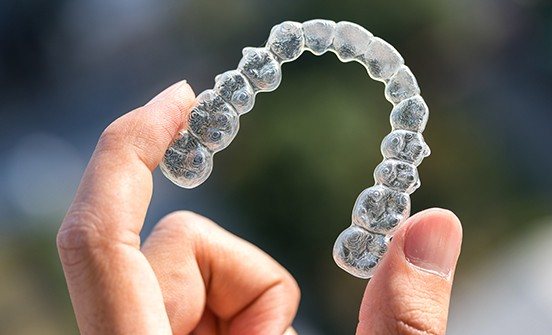 If the thought of wearing braces is holding you back from the smile you have always dreamed of, Invisalign® may be the best solution. As a certified Invisalign® dentist, Dr. Rabban can straighten your teeth without using metal brackets and wires. You see, Invisalign® aligners are a series of clear, custom-fitting, removable braces. Simply wear your prescribed aligner for about two weeks, visit Dr. Rabban for a case assessment, and move to the next aligner in your series. Total treatment time varies, but it usually lasts six to 18 months.
How does Invisalign® work?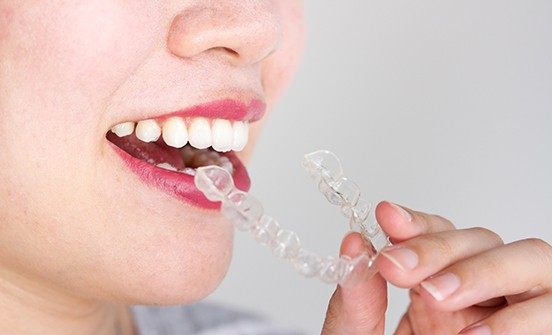 Invisalign® is the invisible way to straighten your teeth without metal braces. Dr. Rabban will use 3D imaging technology to design a series of custom aligners that progressively reposition teeth into proper alignment. Remove your aligner to eat, drink, brush, and floss - or for special occasions. As you replace each aligner with the next in the series, your teeth will move, gradually, each week, until they reach their final alignment as prescribed. Once the treatment is finished, you'll be smiling with confidence!
Why would I want Invisalign® instead of metal braces?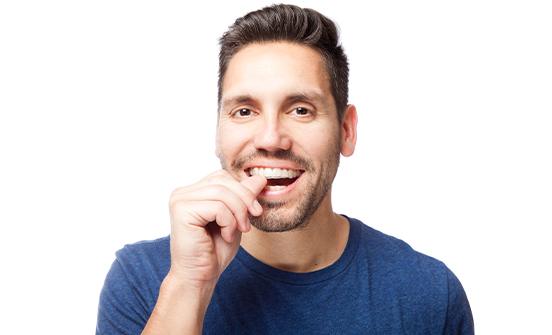 Invisalign® is inconspicuous! Only you and Dr. Rabban have to know that you're wearing braces. In addition to the aesthetic benefit, metal-free, band-free Invisalign® is more comfortable than traditional braces and requires no adjustment visits. Image-conscious teens and adults are ideal candidates for Invisalign®!
What do the aligners look like?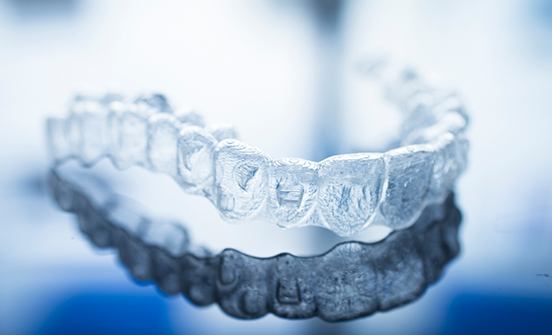 Invisalign® aligners are made of a clear, strong, medical-grade acrylic. They look similar to clear teeth-whitening trays.
What happens after Invisalign® treatment to prevent my teeth from moving again?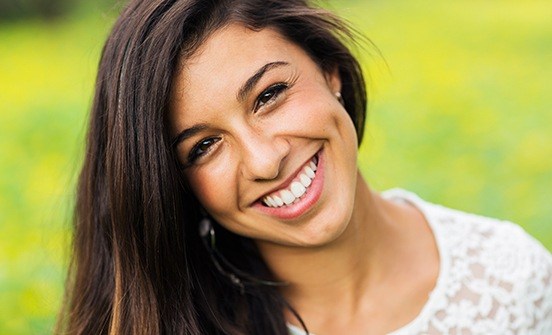 Every patient is different and outcomes vary. After treatment, our team will go over your individual expectations with you. Some patients may need a positioner or conventional retainer, while others need a clear plastic retainer to maintain proper teeth position.