Clinton Township, MI Dentist
Get to Know
Dr. Mindy Salzberg-Siegel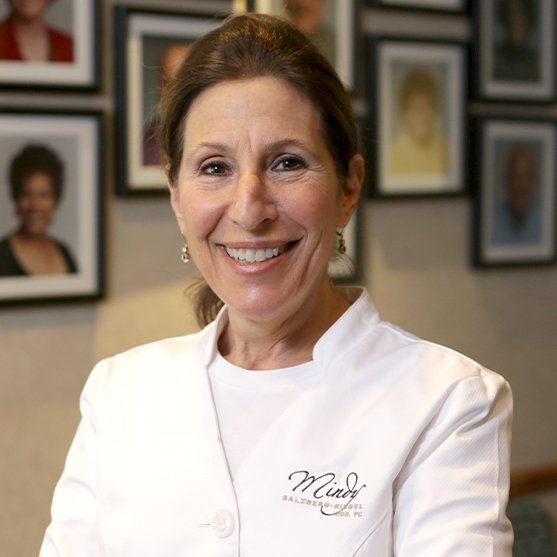 Ask Dr. Salzberg-Siegel why she loves dentistry so much and she will be happy to give you a long list of reasons. But most of all she finds it very gratifying to transform a patient's pain or appearance so that the appointment is a positive experience. Even patients who are afraid of dentistry when they arrive come away with a sense of confidence after seeing Dr. Salzberg-Siegel.
Why did You Decide to Become a Dentist?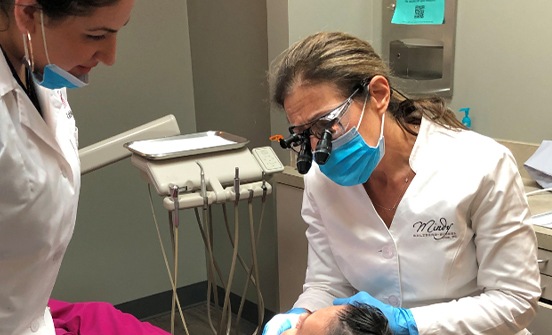 Dr. Mindy's father was a dentist, too, and she began working with him when she was 13 years old. She credits him with helping her become the dentist she is today.
Where Did You Study Dentistry?
Dr. Salzberg-Siegel earned a bachelor's degree in dental hygiene at the University of Michigan in Ann Arbor. She quickly realized that she wanted more so she pursued her dental degree at that same university's School of Dentistry.
Since then, Dr. Mindy's whole career has been about updating her knowledge and advancing her skill set. Most recently she has focused her education at the Kois Center in Seattle, WA, where she is now also an instructor.
She has also received postgraduate training at:
Seattle Institute for Advanced Dental Education
Pride Management Institute
Dawson Center for Advanced Dentistry
Louisiana State University Cosmetics Continuum
In addition to advancing her knowledge through continuing education, Dr. Mindy Salzberg-Siegel holds membership in these prestigious organizations:
American Dental Association
Michigan Dental Association
Macomb Dental Society
Alpha Omega Dental Fraternity
Omicron Kappa Upsilon
R.W. Bunting Study Club
American Academy of Cosmetic Dentistry
Vedder Society
Implant Study Club
Outside the Dental Office, What Do You Like to Do?
In her spare time, Dr. Mindy enjoys being with her family. She and her husband, who is a business developer, and her daughter—a medical doctor—love to travel, hike and bike in the summer.